World Squash Day – tips for putting on an event
World Squash Day (WSD) on Saturday 14th October is a fantastic opportunity to open your doors to the community and attract new players, engage with other sporting organisations and showcase what our wonderful sport has to offer. Read top tips for putting on a successful event.
1. Build a team to manage your WSD event.
2. Book the courts.
3. Download the WSD logo here to produce your own posters and t-shirts.
4. Ask your coach or coaches to arrange free introductory coaching for newcomers.
5. Arrange fun events for existing members.
6. Invite the local media to get involved and cover the event.
7. Invite local celebrities, your local MP, your local mayor, local sports council leaders, and stars from other sports who might be available.
8. Ask existing and potential sponsors to get involved (they might offer some prizes on the day).
9. Invite youth organisations to come along and try out the sport.
10. Invite members from neighbouring sports clubs to try their hand at squash. Make sure they have a fun time and fully appreciate the fitness benefits of playing squash!
11. Make sure you post news of your event on the World Squash Day and England Squash Facebook and Twitter pages, as well as your own usual media outlets:
Facebook: @EssexJuniorSquash @WorldSquashDay | @englandsquashandracketball
Twitter: @WorldSquashDay | @englandsr
England stars support World Squash Day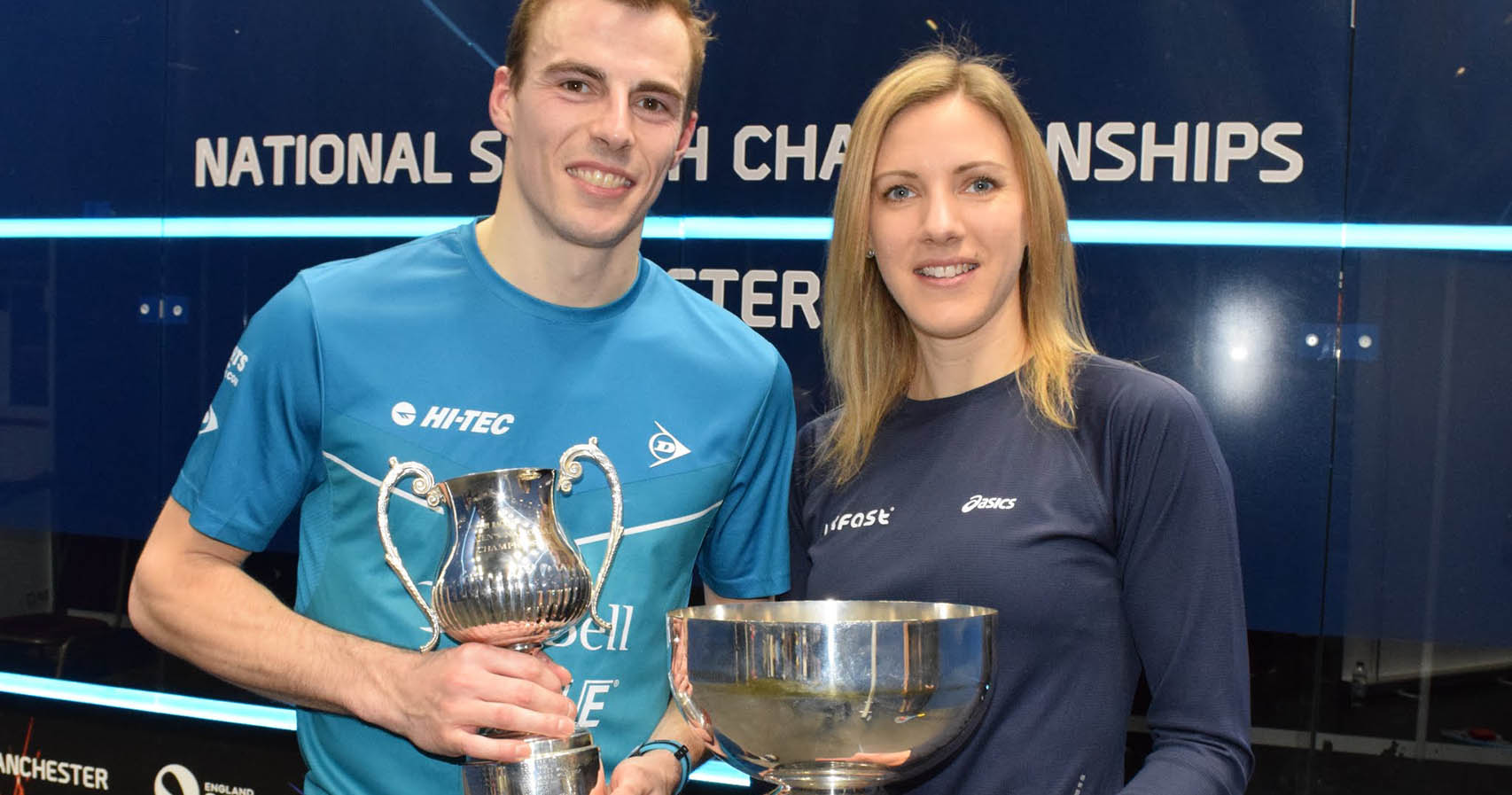 England's leading squash players are encouraging every club in the country to open their doors to support World Squash Day.
This annual event to promote the game takes place on Saturday October 14th and former world champions Nick Matthew and Laura Massaro are urging clubs to organise events to attract new players to the sport.
Three-times world champion Matthew said:
"World Squash Day is a great opportunity to showcase to a new audience not just the health benefits of squash but how much fun it can be.
"Any initiative that can help to get people through the door of squash clubs to try squash for the first time has to be supported and World Squash Day is doing this on a global scale, which is great. Despite me 'hopefully' being in Philadelphia (for the US Open) I'm sure my local club, Hallamshire, will be supporting the day."
Massaro, women's world champion in 2014, added:
"I am very passionate about getting more girls and women to play squash and World Squash Day is a fantastic opportunity for people who may never have tried squash to give it a go.
"I hope every squash club out there will be putting on fun activities on the day to get lots of people to discover how great squash is."
World Squash Day founder Alan Thatcher, a tournament organiser and author from Kent, is keen to promote the health benefits of playing squash. He said:
"Squash burns around 900 calories per hour and the health benefits can last a lifetime for those who continue playing into their 40s, 50s, 60s and even further.
"Without exception, all of the world's top players became involved in squash by playing at their local clubs.
"That's where the journey always starts, and that's why we need to promote grass-roots squash to keep that pathway open, to grow the numbers of participants, and to provide healthy sporting opportunities for our local communities."
To get in touch with the organiser of World Squash Day, please email Alan Thatcher at: alan@squashmad.com