From world champions to old aged pensioners, the British Open Masters served up squash of the highest quality from the world's best seasoned players – proving once and for all that age is just a number.
More than 300 of the finest masters players on the circuit showed why squash is a sport to be enjoyed by all, with men and women between the ages of 35 and 82 showcasing their skills across 16 different draws.
There was even room for some family celebrations, with one finalist getting married on the same day as winning his semi-final and a father-and-son both winning in two different age groups.
This year's total of 313 entries, from 15 different countries, made last week's tournament at Colets Health Club in Surrey the biggest in recent history. Read on for a round-up of all the action on finals day.
WO35
Three-time National champion Lauren Briggs, of Essex, overcame a spirited comeback from Lancashire's Amina Helal to take home the title. Helal saved four match points in the fourth game before Lauren eventually won the match 11/6, 11/2, 7/11, 11/9.
WO40
Kent's Keeley Johnson added to her National Squash Championships title won in February with a 3-1 victory against Leicestershire's Rachel Calver. With the score level at 1-1, Johnson let a 7/0 lead slip to 7/7 in the third but was able to hold her nerve to take the game 11/9, winning the championship with a 11/8, 7/11, 11/9, 11/6 victory.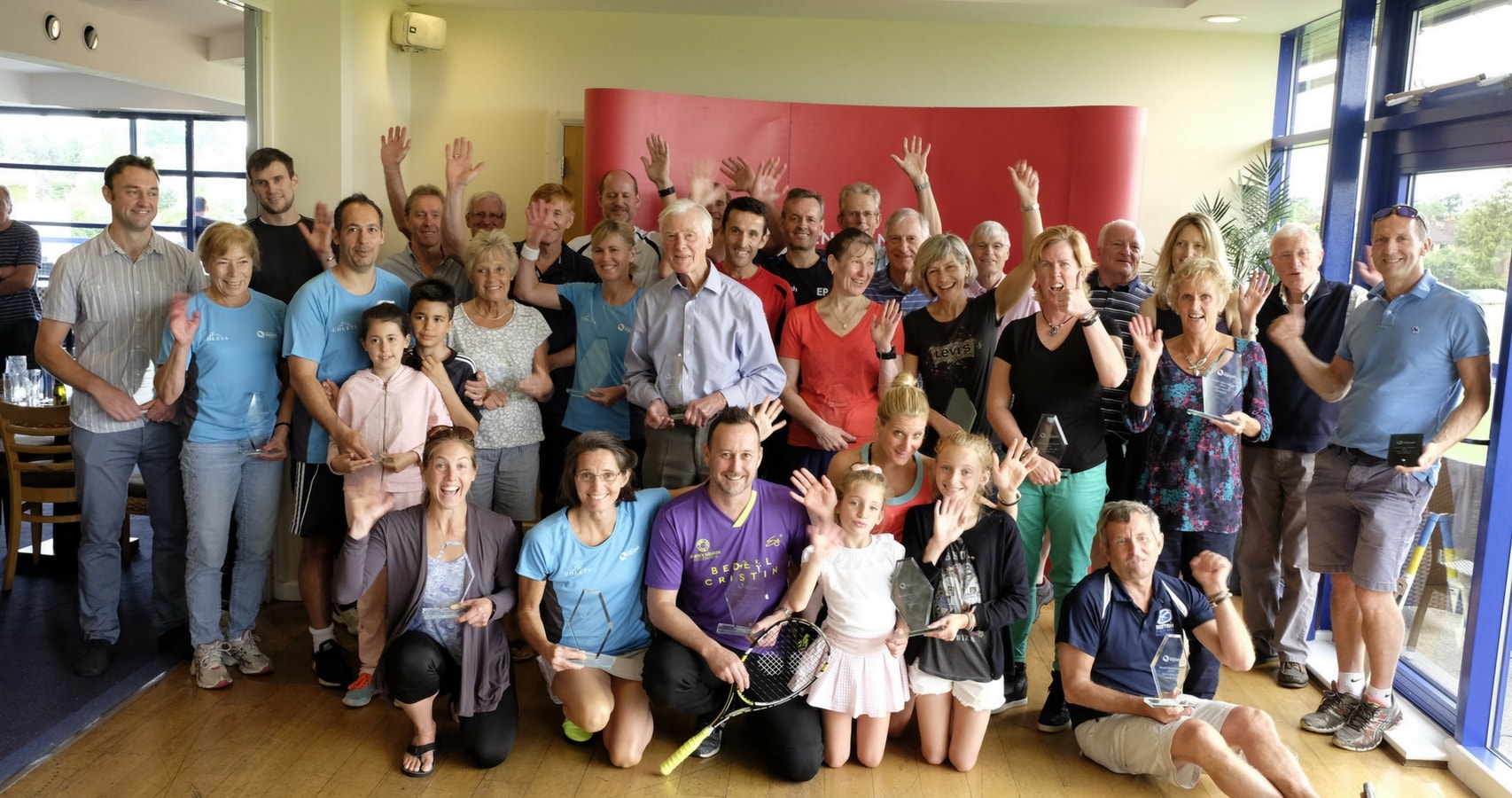 WO45
Defending champion and tournament favourite Hope Prockop, of USA, defeated Ireland's Orla O'Doherty 11/4,11/7,11/8 in the final of the WO45 event to retain the title she won last year.
WO50
A dramatic fightback from Rachel Woolford from 2-0 down against Avon's Rose Bamber took the final of the WO50 draw to a fifth game. Top seed Bamber eventually managed to swing momentum back in her favour and win the match 15/11, 15/8, 17/19, 8/15, 15/13.
WO55
A final between Scotland's Fiona Mclean and Kent's Mandy Akin was expected to be a close affair but no-one would have predicted how tight a match it would be. Both players had chances to end the match in the fifth game and eventually if was Mclean that prevailed 15/9, 9/15, 9/15, 15/12, 19/17 after 54 minutes of non-stop action.
---
---
WO70
Ann Manley, of Avon, and Bett Dryhurst, of Worcestershire, renewed their long-term rivalry in the final of the WO70 draw, with Manley winning this latest meeting 15/11, 15/2, 15/9, having beaten Barbara Sanderson in their other pool match on Saturday.
MO35
PSA ranked Phil Nightingale took on Alex Preston, of Buckinghamshire, in a match full of big-hitting and swift movement. Preston recovered from the loss of the first game and imposed himself on the match to win the fiercely contested final 10/12, 11/7, 11/6, 11/9.
MO40
Colets' own Scott Handley was victorious on his home soil against Ireland international Stevie Richardson, who managed to fit in his semi-final victory on the same day he was married back in his home country. Handley won the title with a 11/3,11/5,11/6 victory.
MO45
Legendary Nick Taylor has won almost everything in the masters game and was hot favourite to add another trophy to his collection. Galen le Cheminant, an Englishman who now coaches in the USA, fought hard just to stay in the match but Taylor proved too strong and won 11/3, 12/10, 13/11 to add the 2017 British Open Masters title to his ever-growing and hugely impressive CV.
MO50
Hertfordshire's Eammon Price lost to Hampshire's Steve McLoughlin having come from behind to level the match at 1-1. The final score was 11/9, 8/11, 11/4, 11/6 with McLoughlin winning the title, adding it to his Nationals win in February.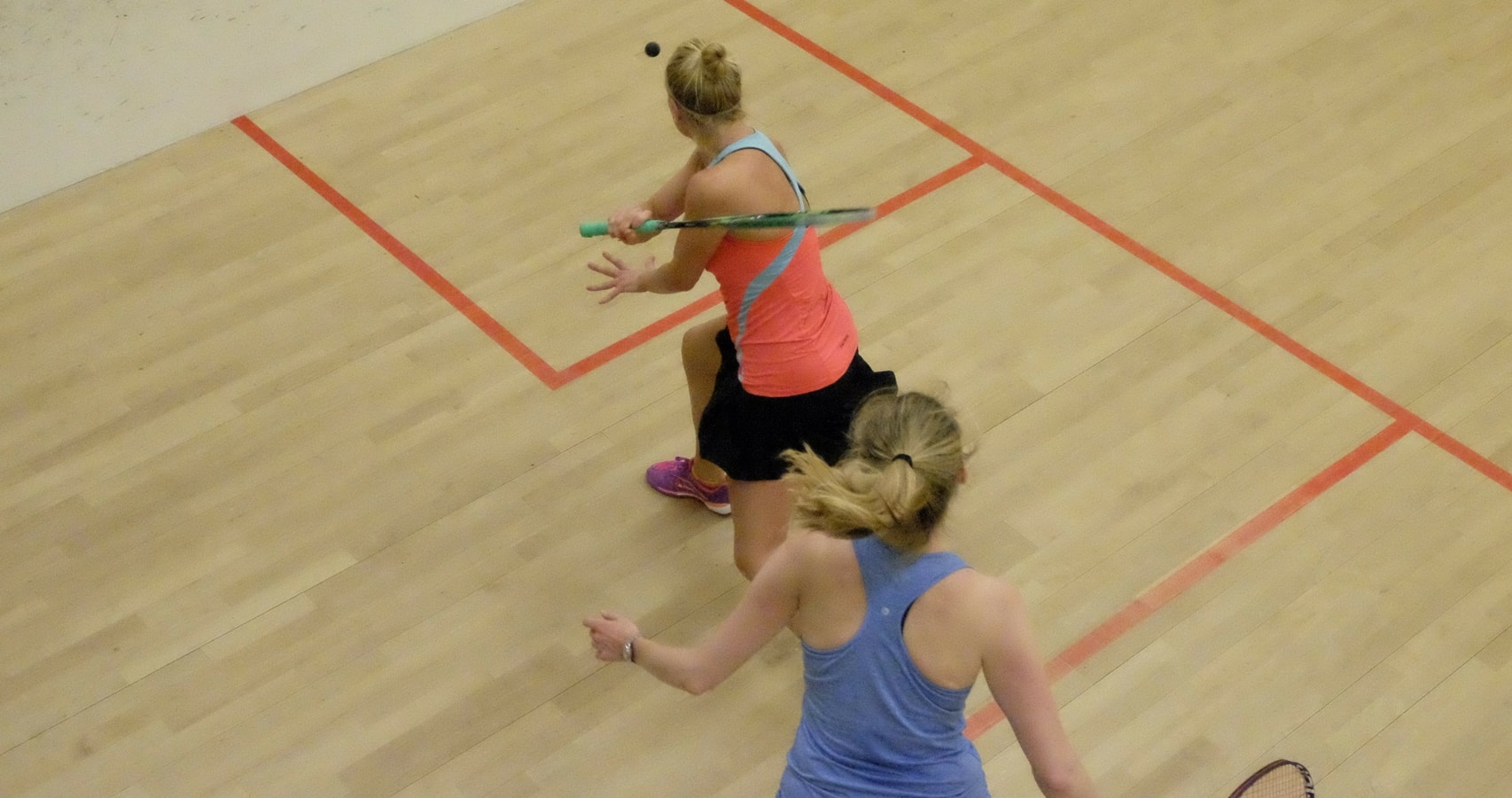 MO55
No-one in England seems to be able to compete with Mark Woodliffe, a serial National and British Open Champion. His clash with three-time World Masters Champion Trevor Wilkinson, of South Africa, was eagerly awaited. And it was the South African, playing with intensity and flair, who took the first game before Woodliffe found his rhythm and took control of the match. Dictating the pace, he claimed another title at the prestigious event, winning 7/11,11/5,11/4,11/7.
MO60
Defending Champion Clive London, of Kent, took on Scotland No.1 Robin Ridley, who had edged past No.2 seed and former champion Mark Cowley. London flew out of the blocks and controlled the first game but the Scot struck back to take a commanding lead in the second. Ridley managed to step up the intensity and take the game. But his added effort caused him to tire and London once again took control to win the next two and take the match 15/5,12/15,15/7,15/5.
MO65
Steve Jackson, of Surrey, won his first British Open Masters title against National champion Ian Graham, of Sussex. After a tight 17/15 first game he took control of the match, forcing Graham into errors and winning 17/15, 15/7, 15/5.
MO70
It all seemed to be going to script as top seed Phil Ayton, of Sussex, took the first game against second seed and defending champion Rod Boswell, of Cheshire. But Boswell started to catch Ayton out with a mixture of firm hitting and clever short play to take the next two games 16/14, 16/14. It took a lot out of Ayton and Boswell powered through the fourth to retain his title. A rare loss for Ayton. The final score read 8/15, 16/14, 16/14, 15/9.
MO75
A highly anticipated match between current World Champion Adrian Wright, of Leicstershire, and the 2014 World Champion Michael Gough, of USA, who took the first game. Wright struck back to level and a close third went point for point. Wright took it on his third game ball 17/15 then recovered from 4/8 down to take the fourth and win the match 10/15, 15/12, 17/5, 15/12.
MO80
Yes, you've read that right – Over 80s. These guys just will not stop and it's a good job too when they are still producing pulsating, hour-long five-game matches. Two matches went to 19/17 in the fifth game in an hour of squash with John Woodliffe beating World Champion Malcolm Gilham and winning by the same score against Pat Kirton, of Surrey. The overall winner was Woodliffe, who made it a father/son triumph with Mark Woodliffe winning the MO55s.